I posted a first version of a Retribution Battle Mage paint scheme yesterday.
I liked it but there wasn't enough variation in the model so I added an additional color.  I painted the leather looking areas with a gray-brown.
I think that this helps the model out a lot.  I'm feeling this as the scheme for my Retribution force and I will start busting out whole units soon.  When I do, I'll post a painting guide.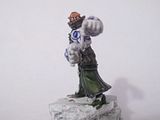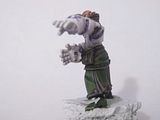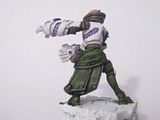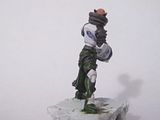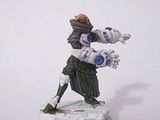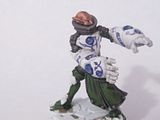 Questions and comments are always appreciated.